GUIDED OR SELF-GUIDED TOURS
With more than 400 emus of all ages, the tour will amaze you. You can tour around the farm and the outdoor enclosures. Gain a better understanding of all the steps in this exotic production and learn about the thousand and one virtues of products derived from emu. Along the way, you will discover the second-largest bird in the world in its authentic environment. It's an exciting visit for the little ones and fascinating for adults. Don't miss your chance to see the incubation room and chicks, feed the emus, have your picture taken, and sample this wonderful meat that is yet unknown in Québec.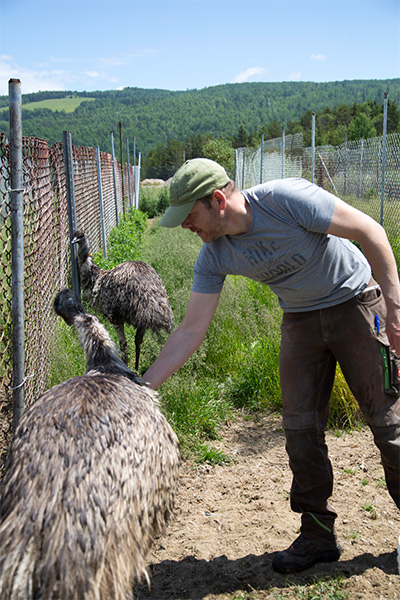 During your visit, you will have a chance to sample some delicious emu meat. Spend time on our terrace overlooking the emus enjoy panoramic views of the Charlevoix region. Relaxation is guaranteed!
See the menu
During or after your visit, browse through our boutique, which is open all year round. You can try some of our famous Emeu CharlevoixTM oil-based skin products. They are widely known for their anti-inflammatory and moisturizing properties. The boutique also offers exotic emu meat that can complement your recipes at home as well as other products, such as decorated eggs or emu feather dusters.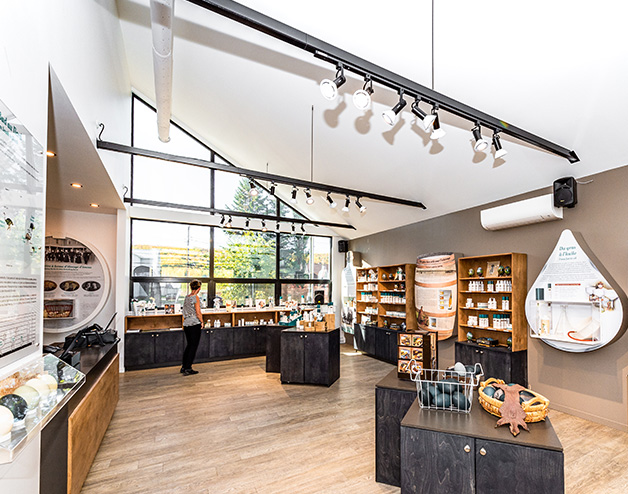 Economusée de la huilière
The "Économusée de la huilière", its shop and its gourmet area located on the farm's site, offer you a unique and renewed agrotourism experience.
Come and discover emus of all ages, their habitat and their life cycle.
Pure emu oil is now processed in the Economuseum, showcasing the artisan's work and its know-how to make it a unique and odorless oil.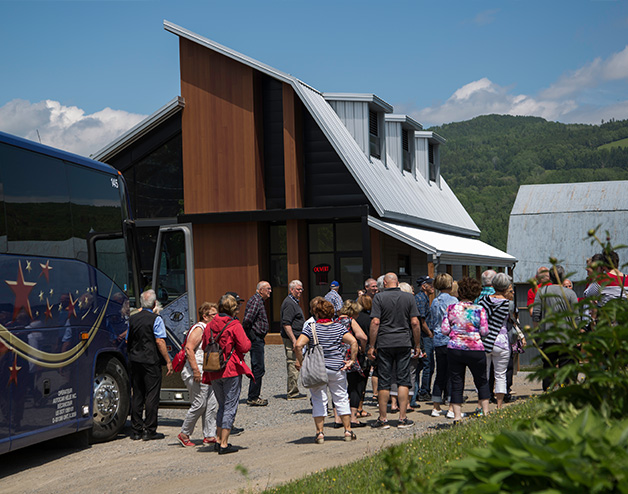 The Centre de l'Émeu de Charlevoix can accommodate groups. In order to ensure that you have an enjoyable visit, we ask that groups reserve in advance.
Do you visit the Charlevoix region during the winter for skiing, snowmobiling or the casino? Make a stop at the Centre de l'Émeu de Charlevoix. Thanks to our versatile facilities, we can provide you with many unforgettable moments. In the low season, you can take a self-guided tour of the farm, sample our products, and visit our store that sells emu meat and other derivatives. Get a taste of Australian exoticism in Charlevoix during the winter!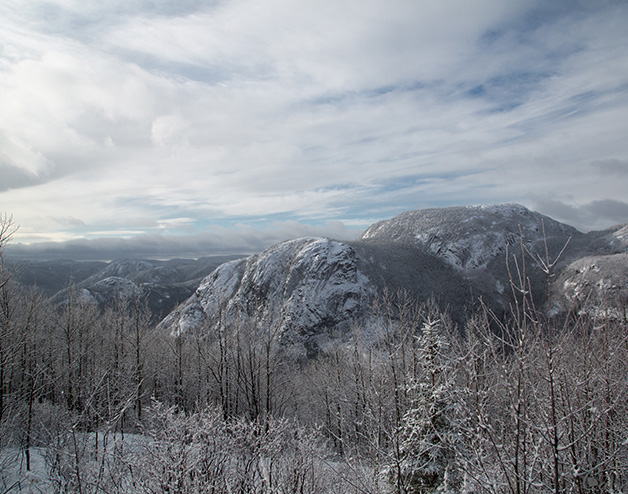 Located directly on the site of the centre, the Chez Gertrude cottage provides a warm atmosphere reflective of the region. The residence can accommodate up to 10 people and is equipped with four spacious bedrooms. The cottage is the perfect place to stay in Charlevoix as a couple, with the family or in a group.
Learn more about the cottage